Seeking Partnerships with Companies Dedicated to Profitable Sustainability
You are invited to explore TEF Braid's and Tensengral's revolutionary design and manufacturing innovations!
Impeccable Sustainability Credentials!

Virtually Zero Waste Manufacturing
Garments are constructed in one efficient additive step -- the gold standard for sustainable production.
Utilizes Earth-Friendly Yarns
Minimal End-of-Life Product Impact

Unprecedented Design Capabilities

TEF Braid's unique fabrics and garments are made of yarns linked in unlimited braided patterns creating unified web-like performance material.
Aesthetically driven technology with a wide array of patterns opens seemingly endless possibilities for creative, visually engaging designs.

Adaptive Body-Informed Fit!

Braided lace technology instinctively conforms to individual contours for elevated fit and comfort and fewer discrete size SKU's
Braided yarn structures reorganize and "shape-shift' in response to movement to boost support and ventilation.

Just in Time Nearshoring Opportunities!

US east coast production to your specifications in an artisan owned and operated braiding facility.
Utilizing computer-driven repurposed century old lace braiding machines, TEF Braids is defying conventional boundaries in design and production adaptability to your product and inventory needs.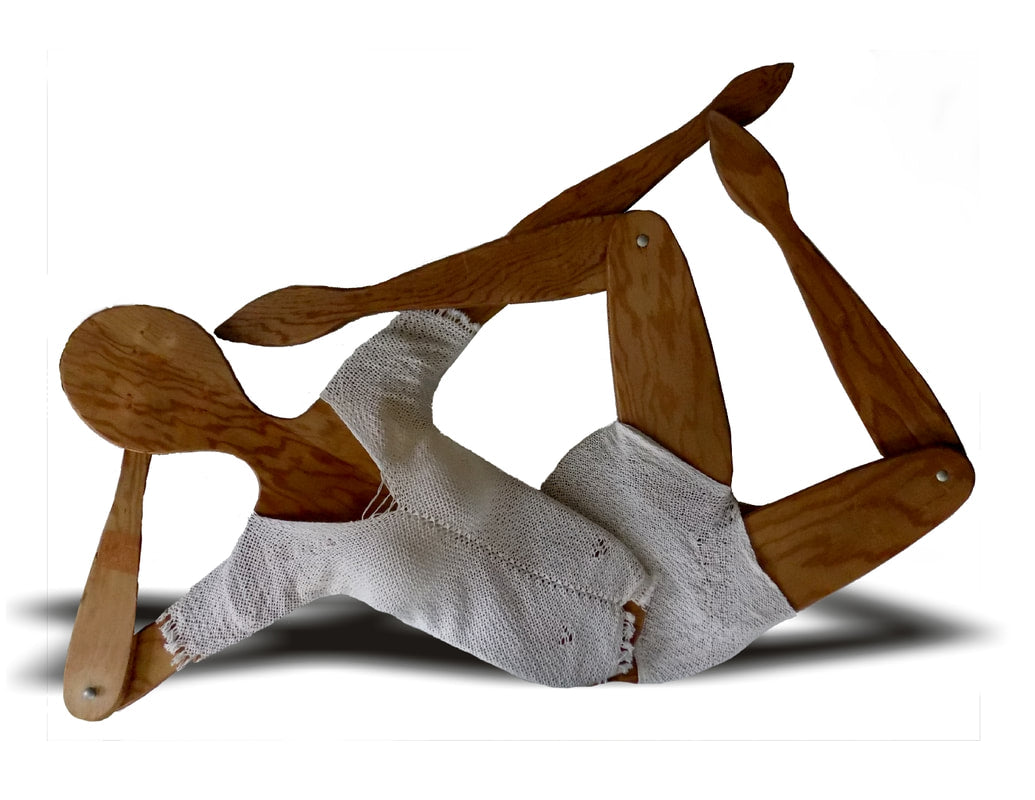 "We're not just designing clothing, we're creating change."
By producing high-performance apparel using minimal waste, and making the fabric itself the final product, TEF is making a significant contribution the textile sustainability movement. 
… AMBI continues to maintain its distinction as the only virtually zero-waste bra in the marketplace.
"The structural and load distributive qualities of a braid, and fluidity and stability of a knit, in one zero waste step", sums up desirable design requirements for an elevated and sustainable bra product. ~Dr.  LaJean Lawson, Sports Bra Researcher and Innovator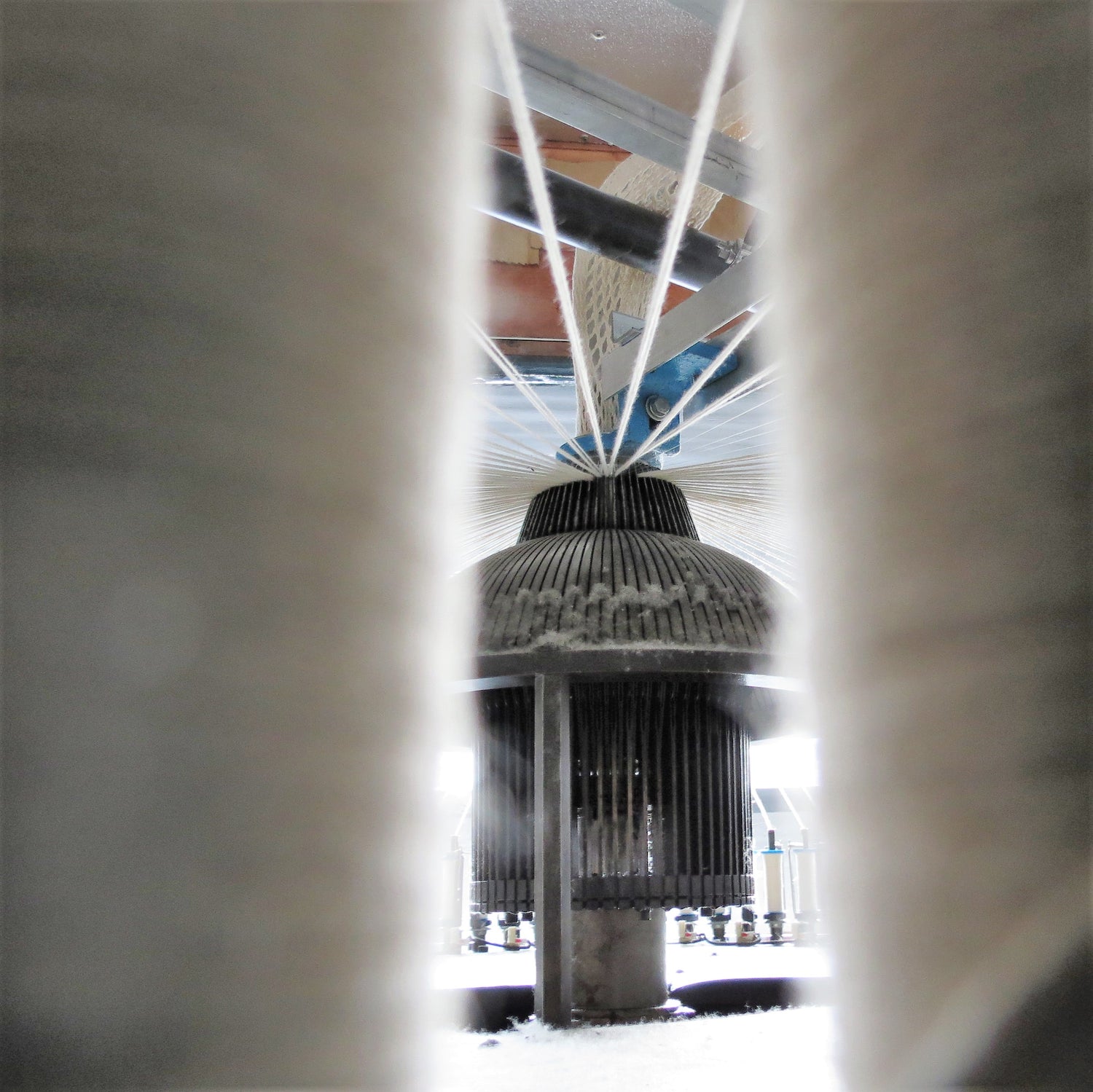 How are we transforming the fashion and textile industry into a planet positive one?
We've developed a multi-faceted
approach to sustainability with DESIGNS that demonstrate the value of unified, linked 3D filament structures, made with MATERIALS that are zonally patterned for performance and MANUFACTURED efficiently with zero waste using century old lace-making machines.
Almost a decade ago, TEF Braids unveiled a groundbreaking new lace for bodywear, crafted entirely from their proprietary "magical" mesh fabric. Utilizing repurposed, century old lace-making machines, TEF is defying conventional boundaries and showcasing the extraordinary versatility and functionality of their cutting-edge textiles.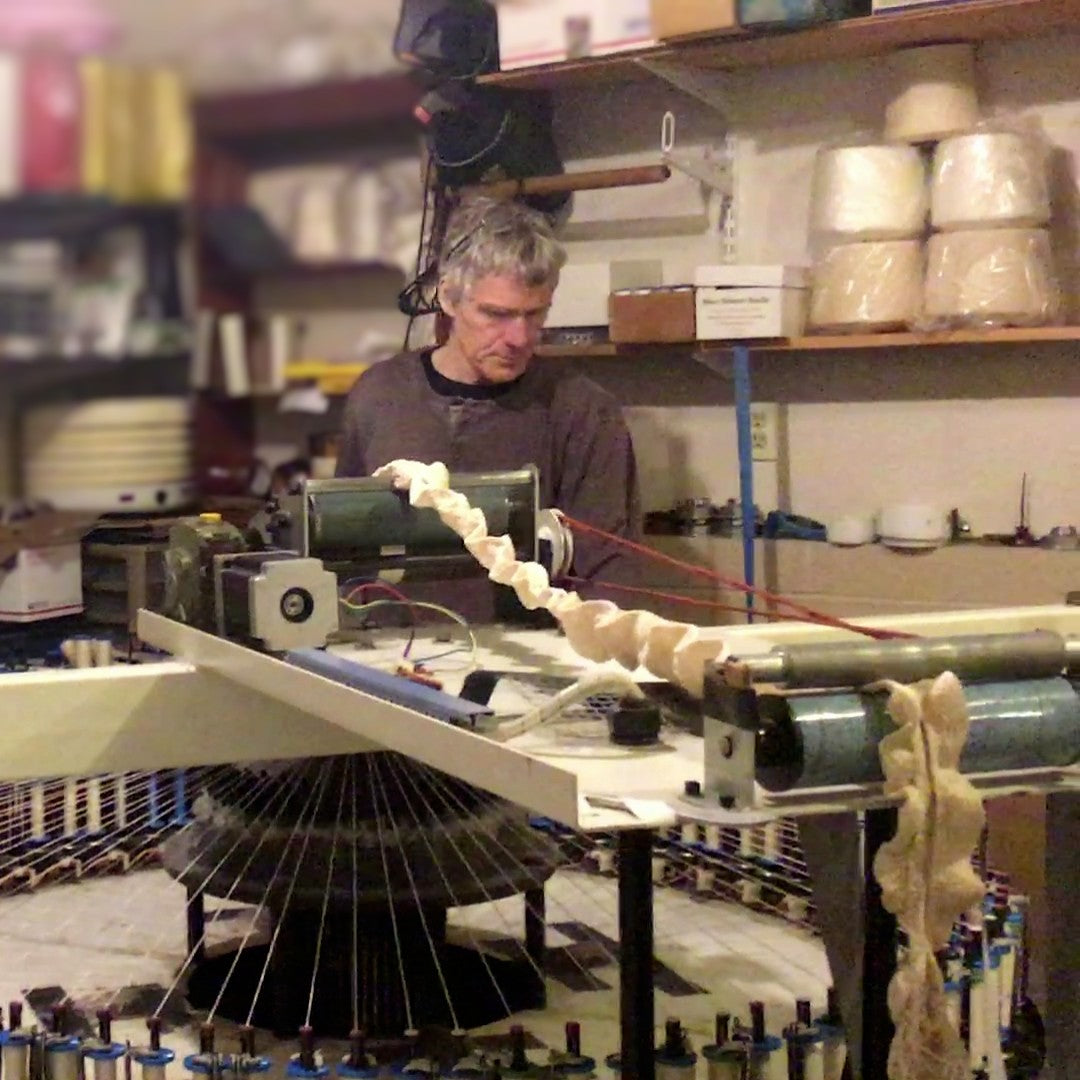 TEF embarked on a journey in the world of apparel by delving into the realm of bodywear and bras which are known for their intricate designs and multiple components. TEF saw an opportunity to simplify the product and manufacturing process with their zonally patterned filament mono-constructions.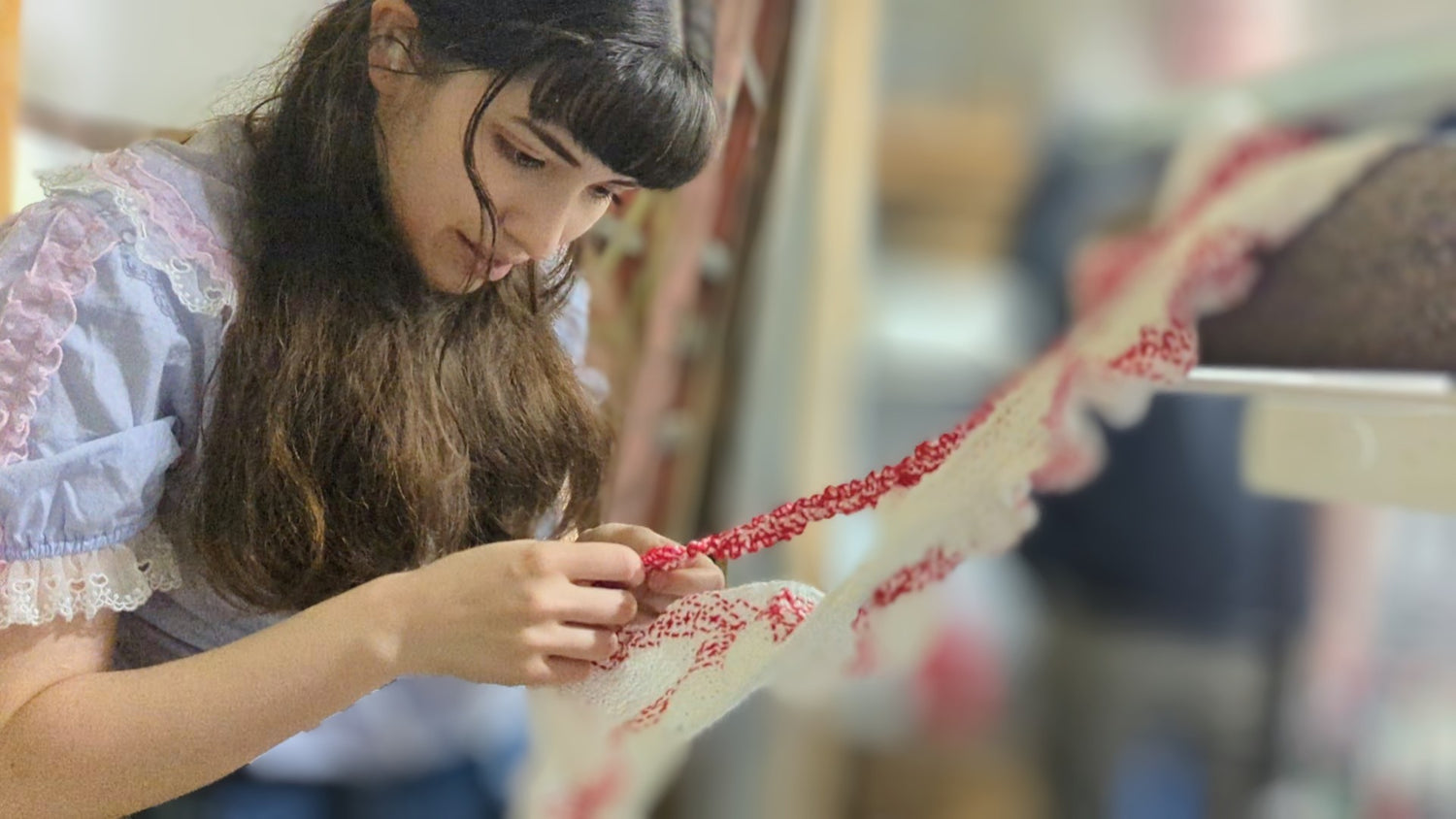 TEF can produce accurately sized fabric for a complete bra in one step. They use zonal patterning with filament networks that shape-shift in response to movement to address performance objectives.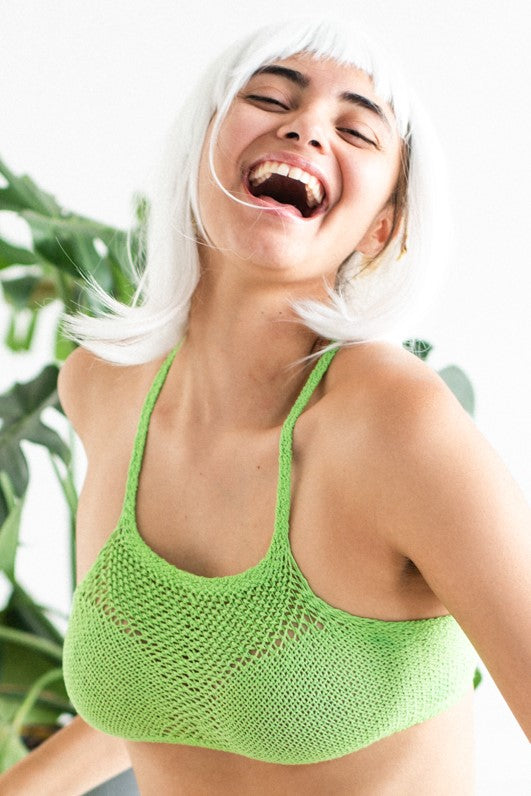 TEF's latest innovation, AMBI, is a game changer in the world of bras. AMBI is made from a single piece of intricately patterned, linked and interlaced fabric, with a one-seam design that allows for multiple styles and flawless reversibility.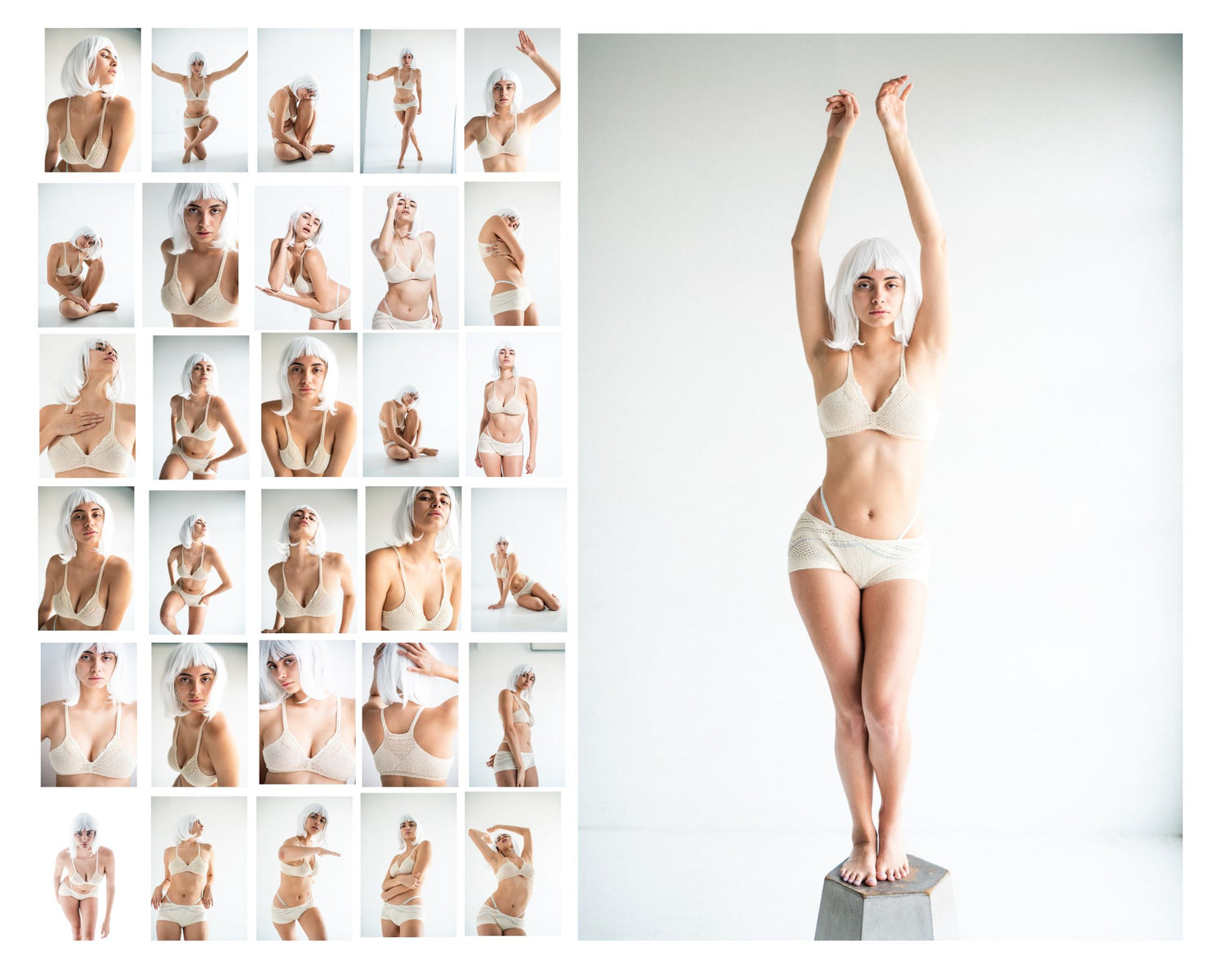 AMBI's unique fabric characteristics result in a natural-feeling product with no pinching, binding, slipping, rolling, stretching or sweating. AMBI's unbound hammock-like yarns self organize in response to movement and provide a fluid hold. AMBI has integrated, lightly elasticized straps and under-band that provide gentle support without the need for adjustment.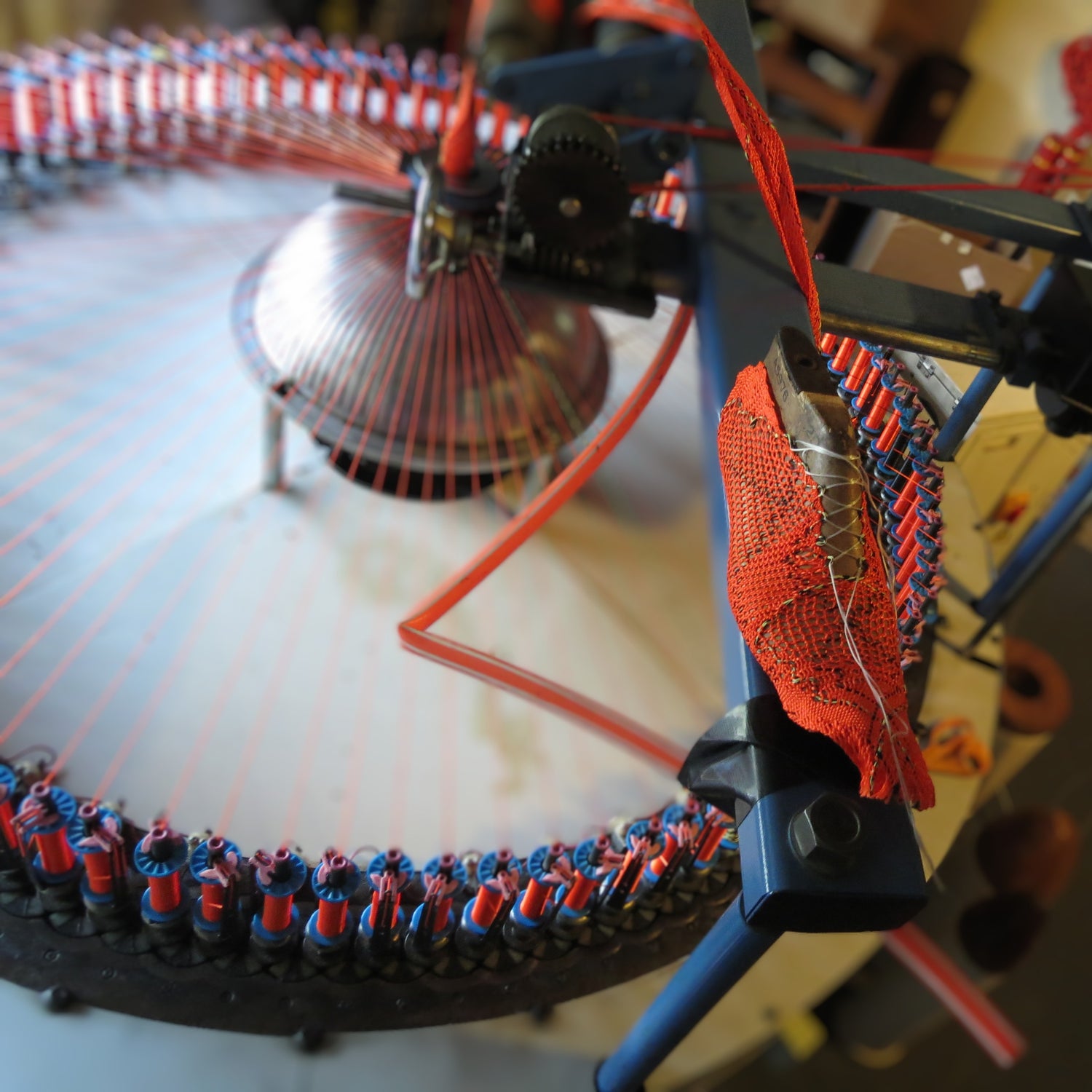 Experimental Bodywear
TEF's apparel experiments merge fashion, art and engineering. These designs demonstrate the performance value that is possible with 3D filament structures that are zonally patterned and manufactured efficiently with zero waste.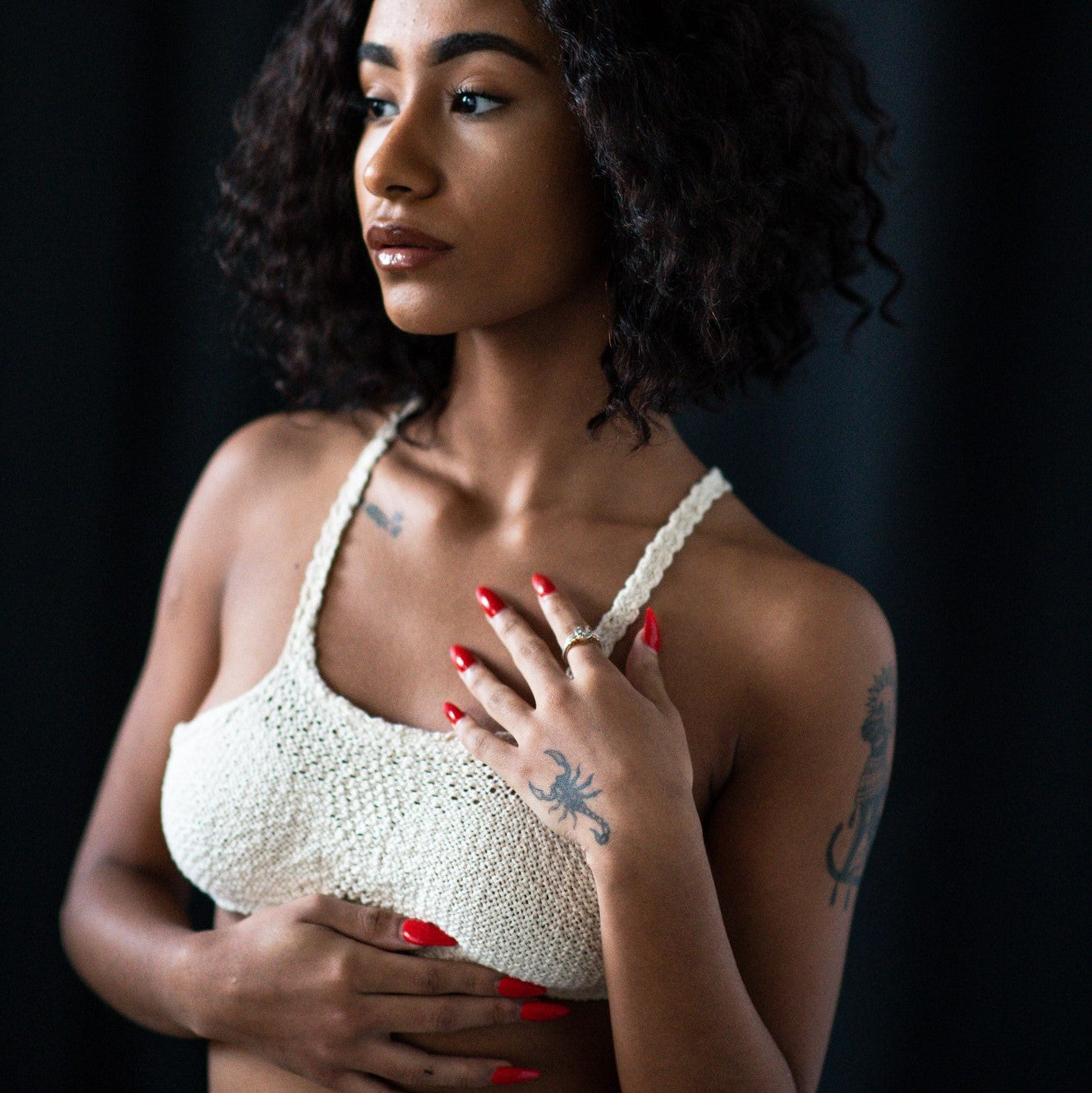 Intrigued?
Explore TEF Braids and Tensengral for more info and information guide your design thinking and goals.
We're open to any and all conversations about possibilities of working beneficially together!
Contact Us